556 E 1400 S, Orem, UT 84097
801 802-9020
info@legalees.com
OUR LAWYERS
Lee is a unique attorney. He has a BS in geophysics, an MS in analytical nuclear chemistry, and a JD in Law from Brigham Young University. He has distinguished himself as a United States Supreme Court Counselor, Estate Planning and Business Formation Specialist and Tax Lawyer who has helped over half million people understand how to use the law to make more money and protect their assets.  He has practiced law for over 40 years and helped some of the wealthiest people protect themselves, their businesses, and make more money.  He is the author of 15 books, has authored over 500 published articles, has given over 5000 live lectures, and is a popular continuing education teacher for attorneys, accountants, insurance, and finance professionals.
Kristy Phillips
Kristy passed away in September 2019. Even today, her counsel and legal knowledge can be found woven throughout all LegaLees materials.
When Lee was diagnosed with terminal cancer in 1982, he and Kristy faced the types of legal and financial tragedies they write about. During Lee's months of debilitating cancer treatment and hospitalization, they were compelled to gain firsthand experience in effectively dealing with asset protection, the legal system, and insurance companies.
When Kristy was faced with financial and legal ruin during Lee's three-year cancer battle, she decided she was never going to be stuck in the same position again. Even though their three children were still young, she went back to school and received a BA and Juris Doctorate from Brigham Young University. She served for one year as the legal clerk for the Honorable Judge Ray M. Harding, and then corporate counsel for Capital Source, Inc., a venture capital search firm. She was honored to also be named as a United States Supreme Court Counselor. For decades she oversaw development projects and customer support for LegaLees.
The tables turned when Kristy was diagnosed with ALS in July 2014. Lee spent five years caring for Kristy with a team of over 25 nurses who spent 12 hour shifts with them helping Kristy.  Their fortune was stretched with Kristy's illness and would have been lost if they hadn't practiced the legal techniques they spent decades implementing for people.
STRATEGIC ALLIANCE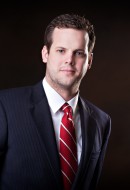 Benjamin Rucker spent over seven years as an IRS revenue agent before starting his own tax law consultation firm. During his tenure with the IRS, he served in the Special Enforcement Program, trained as a tax trial expert witness, and was nationally recognized by the Civil Fraud Program and Criminal Investigation Division. He gained a reputation in the IRS for his excellent work and high ethical standards. The owner and founder of Rucker Tax & Consulting, LLC, he has had unbelievable success representing individuals and companies with $1 million plus IRS tax disputes. He is known for his aggressive representation in tax court and before the IRS in audits and collection actions.