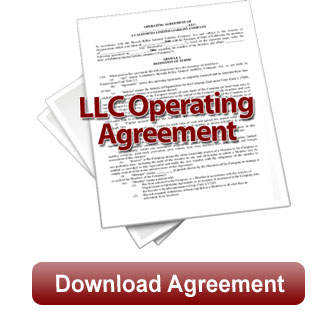 WAIT!!
You NEED More Than Just A Free Template…
Or You'll End Up Getting Exactly What You Paid For!
The Lack of a Good Operating Agreement Can Cause You More Than Grief
Look, I'm an attorney so I'm not going to sugar-coat this for you. All Operating Agreements you find online for free will work for your LLC, but you need more or you won't get the protection you need.
Most Operating Agreement forms may take you half-way there.
The free PDF of my Operating Agreement Template will get you farther:
(But I can do even one better–keep reading!)
The standard scenario is – just fill in a couple of blanks, check a couple of boxes, we'll file everything for you, and you now have your Operating Agreement!
BUT… You're missing the details for the asset protection you need.
Your Operating Agreement is the main component to your LLC and defines the following…

Company Operations
What happens when creditors come after you.
What happens when you die.
Whether or not you have any liability shielding
Preventing or Solving Possible Partner Disputes
Dozens of other issues surrounding your LLC
We've Created an EASY Way to Customize Your Template That
Gives You The Protection You Need!
Not only do we give you the expanded template in customizable Word document form, but we include two hours of audio explanation walking you through the choices you should make in each section in order to set up everything YOU need for YOUR business!
Look at the difference between other templates and our Customized Operating Agreement
____________________________________________________________________________________
| | |
| --- | --- |
| Most Operating Agreement Templates | Customized Operating Agreement |
| | |
| --- | --- |
| Fill in the Blank Documents | Customized documents |
| Protect personal assets from business liabilities | Also protects business assets from personal liabilities |
| Create a mess for heirs | Have a smooth ownership transition |
| Ignore Estate Taxes | Eliminate Estate Taxes |
| Pay Payroll Taxes (self employment taxes) | Reduce Payroll Taxes (self employment taxes) |
| Write off pencils and paper | Cut Income Taxes by $20,000 – $30,000 |
| Get a stack of papers and an LLC | Use your LLC to Make Money and Protect Your Assets. |
Get the Complete LLC Operating Agreement
Invest Today In Your Security
NOW! Only $97.00 $47
Get the Complete LLC Operating Agreement and go way beyond the standard templates